We offer MYOB Bookkeeping, Setup, customisation & assistance by a qualified and current Tafe teacher.
Give us a call if you have a quick question you can't get answered and we will try to assist.
MYOB Installation on your MAC or PC or MYOB Live Setup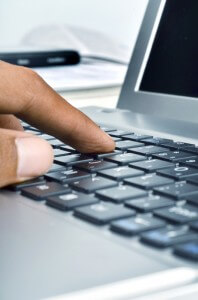 MYOB Setup & Customisation to suit your Small Business – eg: chart of accounts, tax codes, opening balances, etc

MYOB One on One Training – by current Tafe Teacher – flexible days & times to suit
Customise your Invoice/Quote/Statement – always wanted to put your business logo on your invoices or print your invoices out so the customer address fits easily into a window faced envelope – save yourself time and look professional
MYOB Assistance – doing your husband's books or your own? Want to make sure you are using the software efficiently & correctly?
Doing your husband's BAS or your own? Want to make sure you are using the software to produce the correct figures for your BAS?

MYOB Services to help you:
Setup of MYOB Accountright Live or MYOB Essentials from scratch on either a PC or an Apple Mac – on your computer system including chart of accounts, opening balances and personalisation of your forms, eg: invoices to include your logo and business information – this is a one off cost to your business and usually takes around 2 hours.

Personalised MYOB training on your PC or Mac should you prefer to input your data yourself once your MYOB is set up.

Assistance and training with various aspects of MYOB if you don't have time to go to a specific MYOB training course.

Conversion of your current desktop MYOB version to cloud based Xero Accounting software

We currently cannot assist with MYOB desktop software at your premises unless you are looking at converting over to the newer, more time efficient cloud based version of MYOB or Xero.
Training Qualifications:
Recently completed Cert IV in Bookkeeping to remain current

Qualified TAFE teacher who has been teaching MYOB for a number of years.

Accounting qualifications and many years experience working in accounts.

Registered BAS Agent so knows how to set up the tax codes in your data file and do it right.

Cert IV in Training & Assessment