We offer a reliable, accurate and affordable solution for your bookkeeping and BAS compliance needs using modern time saving cloud based accounting software, preferably Xero in our offices in Belrose.

We currently do not have anyone who can assist you in your office on a regular basis but are happy to discuss moving you over to Xero if that is something you would like to consider.

We are locals ourselves having lived and worked on the Northern Beaches for over 20 years.

We love our work and we are good at it, just as you are good at the service you provide to your customers.

Why spend time doing your paperwork if you don't enjoy it, spend time on your business or relaxing with your family.

You shouldn't be doing your paperwork after hours or on the weekend, nor should you be stressing about getting your accounts in order at the end of the quarter for your next BAS or for year end tax.

We can get you setup on a new and more modern time saving software program or we can work with the software program you are running now with a view to maybe changing over in the future.
Sick of doing the paperwork yourself or just don't have time? – we can do as little or as much of your accounts as you wish.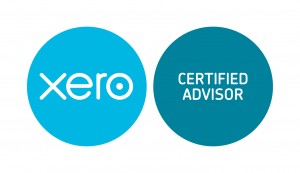 Have you always wanted to make your invoices look more professional by including your business logo? Don't want to retype the same thing over and over again on invoices? We can help you with many shortcuts