Our Mission
Our mission is to provide a local, reliable and affordable proactive bookkeeping service to small and medium size businesses in Sydney, especially the Northern Beaches.
We want our clients to have their accounts up to date and in order on a regular basis, not having to work late into the night to keep on top of their paperwork or jumping in to get up to date because the BAS or year end tax return is due.
It is important for every business owner to have access to current financial information so they can understand how their business is performing, allowing them to make informed decisions now, not eighteen months down the track when they see their accountant. 
Why Should You Hire Northern Beaches Bookkeeping Solutions?
We have many years of experience in bookkeeping, BAS and Xero accounting software. Be certain that you are covered down the track should the ATO come calling.
Bookkeeping is a tax deduction and is part of running your business and with us you only pay for what you need.
Have less stress as all of your bookkeeping and BAS will be taken care of for you on a regular basis and all of your returns will be lodged on time.
Be assured that we understand GST and the Australian Taxation system as all of our work is performed in Australia creating jobs for local residents.
Your information is always kept safe.
We are not a large number crunching franchise or a one man band with no back up option.
We are a small team of local Northern Beaches residents with someone always available to assist you in a friendly and personal manner.
You you can pop into our office to meet us and have a chat about your business, have some xero training or drop off paperwork if you need to.
Our Team
Coralie Downie   – A local resident who has lived in Belrose for over 30 years. Has three grown sons who are now very independent working actively on the Northern Beaches.
When Coralie isn't working, she likes to spend time learning to paint or heading down to the beach. She also likes to head off when she can for a few days exploring various areas of New South Wales.
Has many years of experience, first as a bank teller with the old Rural/State Bank. Worked in a number of roles as an assistant accountant. Started Northern Beaches Bookkeeping Solutions around nine years ago and has been a Tafe facilitator teaching bookkeeping, MYOB and Microsoft Office.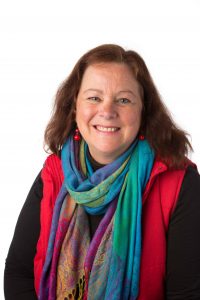 Registered BAS Agent  for  over  9 years

Xero Gold Partner with many different clients in many different industries.

Certified Xero Bookkeeper, Advisor and Xero Champion
Accounting Certificate with Honours
Bookkeeping Certificate IV
Registered Member of The Institute of Certified Bookkeepers
Ex TAFE teacher

Cert IV in Training & Assessment

Business owner

Cathy Hurditch
Cathy Hurditch – A local Northern Beaches Resident for over 30 years. Also a bank teller and loans officer in a previous life, loves her numbers and balancing the books. 
Cathy is heavily involved in the local Netball Association and also has three grown sons still living in the area.
Bookkeeping Certificate IV
Accounting Certificate IV
Xero Certified Bookkeeper, Advisor and Xero Champion

Registered Member of The Institute of Certified Bookkeepers
Contact Us
Contact us now for a no obligation free quote and let us help you gain more control over your bookkeeping and time.
Call now on 0423 879 056 or click here to email us