One on One Xero Training & Xero Courses on the Northern Beaches
One on One Xero training tailored to your specific needs, Xero courses and basic bookkeeping courses for business owners on the Northern Beaches of Sydney. Learn to be proficient and confident in using Xero for your small business in no time. All Xero training is delivered by a Xero Gold Partner, registered BAS agent and Ex Tafe Teacher.
One on One Xero Training Northern Beaches
Our preference is for one on one Xero training. The training is tailored specifically to your business needs and your individual learning style.
You bring along your list of questions. We work through them and offer valuable tips and tricks so you get the best out of Xero.
More information:
Sometimes, sitting down with a Xero professional with real world bookkeeping experience is the best option.
Bring a friend, partner or colleague
Bring one friend, partner or colleague along for support. Sometimes they will remember something important that you don't.
Xero Training – Xero Course Northern Beaches
We prefer to offer one on one Xero training because we think it works best for most individuals however, we do offer Xero courses for up to four participants in our office in Belrose.
On-site Xero training can be arranged at a higher cost plus travel time to and from our office in Belrose
Xero is best learnt with practical participation.
More about our training courses:
Four hours of specialist Xero training

for up to 4 participants

Printed instruction manuals for future reference

Limited email and telephone support

an introduction to the back end setup of your Xero datafile including the organisational settings, financial settings, chart of accounts, etc – this forms part of our initial Xero setup which is usually the first step for new Xero users or if you have been using Xero for a while, it is included in our Xero Health Check
if you have been using Xero for a while, have your specific questions answered, we understand online videos and email support don't always work
customise your invoice or quote to suit your business requirements
customise your default email templates to save yourself time and look professional
code off and reconcile your transactions coming in on the bank feed in Xero
set up bank rules for the bank feeds to save time on coding
accept credit card payments from your customers without a huge cost
Xero Payroll Training Course Northern Beaches
Learn all about setting up payroll, employees and superannuation in your Xero accounting software.
Learn how to run a payrun and send out payslips to your employees.
Get set up on Xero for Single Touch Payroll.
Pay your superannuation through the Xero auto super clearing house.
Check out our Xero Payroll and STP Single Touch Payroll Training page for more information.
Basic Bookkeeping Course Northern Beaches
As part of your Xero courses and One on One Xero Training, we offer a free Basic Bookkeeping Course so you can learn the important fundamentals of accounting for Small Business.
keep track of who owes you money at any point in time so you can follow them up
learn what to do with all those receipts and bills you have accumulated over the years
keep track of who you owe money to at any point in time so you can understand your cashflow position
learn about your chart of accounts so you know what an asset or liability is and what it means to your business
learn about the importance of your Gross Profit
understand what a Profit & Loss statement is and the importance of this report to understand the health of your business
understand the importance of a Balance Sheet and knowing what it is actually telling you about your business
Coralie Downie – Xero Trainer & Ex Tafe Teacher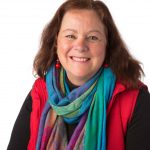 Xero training is conducted by Coralie Downie
Experienced, qualified bookkeeper & BAS agent
Owner of Northern Beaches Bookkeeping Solutions
Xero Gold Partner & Certified Xero Advisor
Ex Tafe teacher with a Cert IV in training & assessment – she understands the different learning styles and adapts your training session appropriately
Ongoing telephone & email support
We provide ongoing telephone & email support after your Xero training session or course.
It is always good to have someone to ask a quick question when you get stuck.
We would let you know when it is time to book into an extra training session if you have too many ongoing questions.
Notes for Future Reference
We provide training notes for future reference should you request them.
Xero Course Certificate
A training course certificate will be provided on completion of your training session if requested to recognise your new skills.
Online Xero Training Videos