Learn Xero from a Xero Expert, Certified Xero Advisor and Ex Tafe Teacher in Sydney NSW
Your Local Certified Xero Advisor
We provide Xero training, help and support for small business. Our Xero learning is tailored to your specific business needs. Based in Belrose on Sydney's Northern Beaches, you can come to our office or learn Xero via zoom.
---
Xero is best learnt with practical participation.
Learning from a Xero professional is usually the best option.
---
Face to Face Xero Training for Small Business
Our preference is for one on one, face to face training in our office in Belrose.
The Xero learning will be tailored specifically to your business needs and your individual learning style.
Many people attend attend a Xero training course over a couple of days or undertake a Xero Tafe course however they usually use the Demo company and you would not retain as much.
We always learn much better working with our own business information as it has more relevance.
---
Bring Your Own List of Questions
Start your Xero learning from the initial Xero Set Up. Otherwise, you can provide a list of questions or areas you would like to go over. We will work through them as time permits.
---
Bring a friend, partner or colleague to your Xero training session at no extra cost
Bring a friend, partner or colleague along for support. The two hour Xero learning session is pretty full on and likely there will be parts of it that you wished you could remember. Sometimes your friend will remember something important that you don't.
---

Piece together the different areas of Xero accounting software.
Use Xero most efficiently with our Xero training options
---
GET STARTED NOW
Book Your Free No Obligation Consultation or Give Us a Call.
Get Your Accounts in Order!
What are You Waiting For!
---
What is Included in Your Xero Training Session
Firstly, we will go over the back end setting in Xero including the organisational settings, financial settings and chart of accounts.
This forms part of our initial Xero setup which is usually the first step for new Xero users or if you have been using Xero for a while, it is included in our Xero Health Check and our Xero Set Up.
However, if you have been using Xero for a while, you will probably have your own specific questions. We understand online videos and Xero email support don't always work.
---
What Next?
Secondly, the setting up of Bank Accounts & Bank Feeds will be undertaken
One of the benefits of cloud accounting and Xero is the introduction of bank feeds. Your bank transactions feed into Xero the next day. ready for you to code them off to your general ledger accounts
Customise Your Invoice Template
Create a better customised invoice or quote template that is better suited to your business needs
Email Template Customisation
Customise your default email templates to save yourself time and look professional
Set up a payment gateway for credit card payments
Accept credit card payments from your customers without a huge cost
Finally, we will start coding off and reconciling your bank transactions
Start coding off and reconciling your transactions coming in on the bank feed
Additionally, we will Set Up Bank Rules for Efficiency
Set up bank rules because we know you want to save yourself time and energy where possible.
Check Your Accounts & Codings
We will show you the ledger report so you can understand where your transactions go once you have coded them off.
---
Xero Financial Reporting and BAS Preparation
We will run through the Profit & Loss and Balance Sheet so you can see how your business is performing
Many small business owners want to know how to do BAS in Xero so they can lodge their own BAS. As registered BAS agents, we do not recommend preparing your own BAS in Xero, many mistakes are made as you do not know what you do not know about GST and BAS. This is not something we show clients how to do exactly however there are some goods notes and instructions available in Xero Central.
We do provide supervisory bookkeeping services which includes reviewing your accounts at the end of the period and then preparing and lodging your BAS.
As registered BAS agents, we have the added advantage of a four week lodgement extension.
We also are covered by professional indemnity insurance.
---
A recording of your office Xero training will be made available however this will need to be requested prior to our meeting.
---
Ongoing Email & Telephone Support
If you need more support, we do offer limited email and telephone support, however if you need more, we can arrange a further training session.
---
Xero Payroll Training and Setup
Dependant on our time restraints and whether you are actually a registered PAYG employer, we will run through the payroll settings and new employee setup, running a payrun, sending out payslips and filing for STP.
Equally important is setting up STP2 or Xero for Single Touch Payroll. We will be able to assist you with this, however you may need to give the ATO a call to finish the setup.
In addition, employee or deemed employee Superannuation is best paid through the Xero auto super clearing house as it offers the easiest solution, It also provides the best audit trail.
Check out our Xero Payroll and STP Single Touch Payroll Training page for more information.
---
Learn Xero with a Qualified Trainer and Xero Certified Advisor
Coralie Downie – Certified Xero Advisor & Ex Tafe Teacher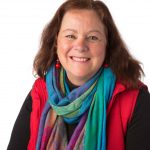 Xero training and learning is conducted by Coralie Downie
Experienced, qualified bookkeeper & BAS agent
Owner of Northern Beaches Bookkeeping Solutions
Xero Gold Partner & Certified Xero Advisor
Ex Tafe teacher with a Cert IV in training & assessment.
Coralie understands the different learning styles and adapts your training session appropriately
---
Learn Xero Via Zoom
We offer Zoom Xero Training sessions for anyone outside of our general local Northern Beaches or North Shore area of Sydney however we do prefer a one on one training session in our office.
We also offer a recording of our Zoom Xero learning session for future reference if requested before the event.
---
On Site Xero Training Options
On site Xero learning sessions are dependant on our availability and the distance. Our preference is for a one on one face to face Xero training session in our office in Belrose. Our equipment is set up for optimum use in your limited time.
---
Xero Learning for Beginners