Fixed Price Set Fee Bookkeeping Packages for Sydney Small Business
Northern Beaches Bookkeeping Solutions offer set fee or fixed price bookkeeping packages for small business in Sydney so that everything is taken care of for you with no hidden extras or nasty surprises.
As little or as much as you need – Customised Service based on your individual business requirements
One Monthly Invoice with no hidden extras or nasty surprises
Peace of mind knowing everything is taken care off accurately, efficiently and on time
Dedicated Account Manager for easy email and telephone support
Personalised Service from a Small Professional Team, we always have a backup so there is no disruption to your services for any reason
We prefer to focus on the whole service package.
Our fixed fee pricing is based on the number of transactions processed per month plus various other requirements particular to your business needs.
Additional services, Xero training and assistance either via email or telephone may be charged separately.
---
Why Choose Northern Beaches Bookkeeping Solutions?

You can find us on the Xero Advisory Directory and the Tax Practitioners Board BAS Registration
We Use Dext to Gather Your Paperwork Easily
We take advantage of the latest technology and software to save you time and energy.
Dext is the easy solution to keep track of your day to day paperwork and receipts.
Dext is included free of charge as part of our set monthly bookkeeping packages.
We set you up on Dext and send out detailed instructions to get you started.
All you need to do is take a quick photo on your phone or email through any bills or receipts as attachments, we do the rest.
Your bill or receipt will be attached to your Xero transaction which is great for future reference if needed
No more faded paperwork or piles of receipts sitting in your glovebox.
Great for tradies or builders in the construction industry who are always on the go.
---
Northern Beaches Bookkeeping Solutions can take care of all your bookkeeping requirements so you can concentrate on running your business.
This may include some or all of the following:
Xero Software Setup
Bookkeeping Services
Accounts Payable
Accounts Receivable
Monthly Customer Statements
Dext Subscription
Business Activity Statements – BAS
Income Activity Statements – IAS
Taxable Payments Reporting – TPAR
Payroll
Single Touch Payroll – STP
STP Finalisation
Payroll Tax Returns
Icare Workers Compensation Declarations
Superannuation
Financial Reporting
Email & telephone support
Accountant Liaison
---
Our Set Fee Xero Bookkeeping Packages will definitely include:
Peace of mind knowing that all of your bookkeeping and ATO compliance will be taken care of
No nasty large bookkeeping bills
No late lodgements or overdue returns
---
How much will your Xero Subscription cost?
Our fixed price Xero bookkeeping packages do not include your monthly Xero subscription. We believe the owner of the business should be the subscriber so that they have full control of the Xero datafile and who has access to it.
Xero pricing is based on the number of employees plus other variables.
You can check the cost of the Xero subscription here.
---
Out of Scope Work
If new work is required outside of the scope of our existing agreement we will issue a written proposal for you to accept (or discuss) before we commence any out of scope services.
---
Changes to your Business Structure, Workload and Set Price Bookkeeping Package
Should your business structure change dramatically throughout the year for any reason, then we will review our services and our set monthly fee and come to a new mutually acceptable arrangement.
---
Fixed Price Bookkeeping Opens Up Communication
Fixed price packaging opens the lines of communication.
You don't have to be afraid to contact us with a quick question.
All of our fixed price agreements include standard telephone and email support.
We encourage constant communication between us.
Becoming your trusted advisor is our mission and open communication is the key.

---
Peace of Mind with Set Price Bookkeeping Services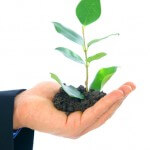 Bookkeeping Packages from $299 Per Month
Let us take care of the bookkeeping whilst you take care of running your business.
---
Our Service Guarantee
We pride ourselves on quality service
Our templates and procedures which we have developed over a number of years allow us to make sure that your accounts and reporting are correct and in good order.
Your accounts will always be up to date as long as you provide the information we require in a timely manner. Using the included Dext subscription makes this an easy process and takes care of all of those receipts sitting in your glove box.
---
How do you come on board with your new bookkeeper? We have an easy onboarding process!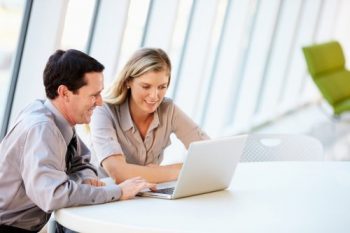 Contact us for your free no obligation consultation
We send instructions on how to invite us into your current Xero file
We agree on a set price all inclusive bookkeeping package with a monthly direct debit with no lock in contract
You let your old bookkeeper know about the change if applicable
We assign you a dedicated Account Manager from our experienced team
We set you up on Dext and send out the easy to use instructions to gather your paperwork easily
We commence your bookkeeping, ask questions where needed and make sure your accounts and other compliance are all taken care of.
---
Initial Three Month Review
All monthly set fees are reviewed after the first three months to check that we have everything you need included and the price is best for both of us.
---
Annual Review
Our fees are reviewed annually mid June.
---