MYOB to Xero Conversion
We can convert your current MYOB datafile over to Xero. It usually only takes a couple of days and you can still keep one year of your history plus all of your contacts, etc. You can be using your accounts again in no time, after a little training on Xero of course from a Xero Gold Partner and Ex Tafe Teacher.
Call Coralie now on 0423 879 056 or make an inquiry via our contact form.
Quickbooks to Xero Conversion
We can convert your current Quickbooks datafile over to Xero or set you up a new Xero datafile with opening balances and comparative figures.
Xero Pricing
Xero pricing is based on the number of employees you currently have starting at $50 per month including GST, for more information please visit www.xero.com or give us a call.
If you look at the price per month, consider the fact  that the cost may only be one hour of your time each month if that and you will be amazed at how many hours you will save. We don't work on a commission basis with Xero, we just like the program so much we want you to take advantage of the new technology to save yourself time and energy.
Xero is a good software program but only if it is setup correctly from the beginning with your organisation settings, email settings, invoice settings and bank rules specifically designed for your business.
Please give us a call to discuss your options.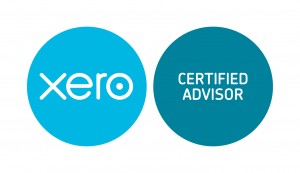 We are Gold Certified Xero Partners & Advisors plus Xero Champions which means we have completed extra training and have quite a number of clients currently using Xero where we either manage their accounts or just assist them when necessary.
We actually love it when our customers tell us they no longer need us to code their accounts or prepare and lodge their BAS as it means we have trained them well and they are confident doing it all themselves, they may give us a call or email us now and again which they know they can do but basically they do it on their own as it doesn't take that long anymore because Xero is so user friendly and time saving.
Give us a call now on 0423 879 056 or send us an inquiry via our contact form.