We provide a full Xero Setup service for small businesses especially builders and tradesmen. Get up and running in no time. We are Gold Xero partners and certified advisors so you know you are in good hands.
We complete the initial Xero datafile setup in our office in Belrose or through a virtual process if preferred anywhere in Australia with information provided by you during the setup process.  There is not a lot of hands on practical training during this initial setup phase however, you will learn about all the back end sections of Xero so you know where to go back to if you need to. Included in the initial setup fee is an extra hour of one one training in our office in Belrose or assistance over the phone and via email.
Give Coralie a call on 0423 879 056 or make an inquiry via our contact form.
One on one Xero Training & Assistance
We offer one on one Xero training & assistance in our office in Belrose, Sydney.
Xero is a practical program that is best learnt by using it for your own business.
We can arrange a time and day that suits you.
MYOB to Xero Conversions
We can convert your current MYOB datafile over to Xero. It usually only takes a couple of days and you can still keep one year of your history plus all of your contacts, etc. You can be using your accounts again in no time, after a little training on Xero of course.
Quickbooks to Xero Conversions
We can convert your current Quickbooks datafile over to Xero or set you up a new Xero datafile with opening balances and comparative figures.
Xero Pricing
Xero pricing is based on the number of employees you currently have starting at $50 per month including GST, for more information please visit www.xero.com or give us a call.
If you look at the price per month, consider the fact  that the cost may only be one hour of your time each month if that and you will be amazed at how many hours you will save. We don't work on a commission basis with Xero, we just like the program so much we want you to take advantage of the new technology to save yourself time and energy.
Xero is a good software program but only if it is setup correctly from the beginning with your organisation settings, email settings, invoice settings and bank rules specifically designed for your business.
Please give us a call to discuss your options.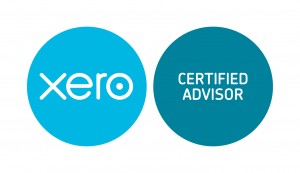 We are Gold Certified Xero Partners & Advisors plus Xero Champions which means we have completed extra training and have quite a number of clients currently using Xero where we either manage their accounts or just assist them when necessary.
We actually love it when our customers tell us they no longer need us to code their accounts or prepare and lodge their BAS as it means we have trained them well and they are confident doing it all themselves, they may give us a call or email us now and again which they know they can do but basically they do it on their own as it doesn't take that long anymore because Xero is so user friendly and time saving.
How can we assist you?
Setting up Xero correctly in the first place so it is easier to use.
Did you sign up for the free trial and then realise it all looked a bit overwhelming?
We can show you how to use it so it saves you time and effort and let you get back to more important things.
Raise invoices in the system, email them out and keep track of who has paid you easily.
See when someone has opened the invoice.
Send out automatic reminders on a 7,14 or 21 day or other basis, there is nothing better than getting an email from a client saying they are sorry they overlooked your invoice and they have just paid and you haven't actually had to do anything yourself to get this great response.
Input bills or supplier invoices into the system and make batch payments so you only need to upload one file to the bank and it will distribute all of your payments for you plus send out remittance advices at the same time.
Code and reconcile all of your transactions on a timely basis quickly once you have some bank rules setup to take advantage of the automatic feeds coming in from your bank overnight.
Or, if you need to code all of your transactions for last year's accounts, we can do that fairly quickly by using cash coding. Don't spend time entering all of your transactions for last year yourself, you may have a better and more efficient option available depending on which bank you are with.
Xero is a practical program that is best learnt by using it for your own business.