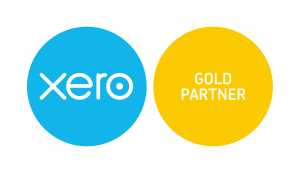 We offer personalised one on one Xero training so you can get up and running on Xero in no time plus have the advantage of ongoing support and assistance as needed. We are Gold Xero partners and certified advisors so you know we are very skilled and experienced in working with the Xero software.
You will also be taught by an ex Tafe teacher who has a Cert IV in training & assessment.
Give Coralie a call now on 0423 879 056 or make an inquiry via our contact form.
How can we assist you?
Setting up Xero correctly in the first place so it is easier to use.
Did you sign up for the free trial and then realise it all looked a bit overwhelming?
We can show you how to use it so it saves you time and effort and let you get back to more important things.
Raise invoices in the system, email them out and keep track of who has paid you easily.
See when someone has opened the invoice.
Send out automatic reminders on a 7,14 or 21 day or other basis, there is nothing better than getting an email from a client saying they are sorry they overlooked your invoice and they have just paid and you haven't actually had to do anything yourself to get this great response.
Input bills or supplier invoices into the system and make batch payments so you only need to upload one file to the bank and it will distribute all of your payments for you plus send out remittance advices at the same time.
Code and reconcile all of your transactions on a timely basis quickly once you have some bank rules setup to take advantage of the automatic feeds coming in from your bank overnight.
Or, if you need to code all of your transactions for last year's accounts, we can do that fairly quickly by using cash coding. Don't spend time entering all of your transactions for last year yourself, you may have a better and more efficient option available depending on which bank you are with.
Setup your payment gateway service so customers can pay your with their credit card easily which helps with your cash flow.
Xero is a practical program that is best learnt by using it for your own business however, we can also teach you as an individual if you are looking at updating your skills to assist with better employment opportunities.
Give us a call now on 0423 879 056 or send us an inquiry via our contact form.