Builder and Tradie Xero bookkeeping services for small & midsize businesses on the North Shore and Northern Beaches of Sydney.
We are specialist Builder and Tradie Bookkeepers providing Xero bookkeeping for tradies such as builders, construction workers, electricians, plumbers, roofers, etc in Sydney, the North Shore and the Northern Beaches of Sydney.
We understand bookkeeping for builders and tradesmen and what they need.
Our current clients include a number of builders plus electricians, plumbers, roofers, plasterers, garden maintenance businesses, water sealer, etc.
We are Xero specialists being Gold Partners and Certified Xero Advisors.
All of our work is carried out locally in our office in Belrose, we do not outsource any of our work overseas.
Bookkeeping for Builders and Tradesmen
Are you a tradie just starting out and not quite sure what to do about your bookkeeping?
Are you a Sydney tradie just starting out on your own and looking for a basic bookkeeping course or some assistance to get you started?
Not quite sure about GST and how it all works?
It is always a good idea to start properly from the beginning so you know what you should be doing, how your business is going and to make sure you don't end up with a huge tax or GST bill because you weren't quite sure of the best bookkeeping procedures.
What is the best accounting software for tradies?
What software should you be using for your accounting? We recommend Xero accounting software because it is cloud based accounting and it easy to use once you get started and you can use it on your smart phone or tablet if you wish to.
What software is good for tradies to manage jobs?
Do you need some sort of software to manage your jobs? Some of our tradies use Tradify, ServiceM8 and Harvest. You may want to check them out to see if one of them is better suited to your needs.
Basic Bookkeeping Course for Tradies
What is your chart of accounts?
Does it really matter where you code transactions to?
What paperwork do you need to keep and for how long?
What is the easiest and most efficient way to pay your creditors?
What is a Profit and Loss statement and why is it important?
What is a Balance Sheet? What does it tell you about your business?
How does GST work and what is a BAS?
What is GST? How does it all work? What is a business activity statement? Who needs to register for GST and when?
Are you a tradie taking on a new employee?
Are you considering taking on your first employee? What paperwork do you need? What do you need to do? How does superannuation work?
How do I pay contractors as a tradie and what is a Taxable Payments Report or TPAR?
Are you going to be paying subcontractors? Do you need to pay them superannuation? What about the Taxable Payments Report where you need to advise the ATO on the amounts you have paid them throughout the year?
How much do you need to pay GST and BAS?
How much should you be putting away for your GST, PAYG (tax taken out of employees pays) and your tax so you have the funds to pay your liabilities?
Don't end up with a huge tax bill in your first year as a Tradie
Unfortunately, we have seen a few sole traders such as tradies get caught in their first year of trading because they just didn't understand the whole GST and income tax system. Don't let this happen to you.
We can help you with all of the above.
Book in here now for a free telephone discovery consultation
Call now on 0423 879 056 or click here to email us
What does a tradie do with all of those fading receipts sitting in their glove box?
The best piece of advice we offer all our tradie clients is to work with Receipt Bank to take care of their mounting pile of paperwork. We will set you up on Receipt Bank which is a fantastic Xero add ons.
It is a really simple process, all you need is a smart phone and you download the app. This allows you to take a photo of a receipt for some supplies you have just purchased, you don't need to write in what it is for as we can see what it is for as we will see the receipt. You don't need to say which bank account you have used to pay for it either, you just hit save. From there, we do all of the processing from coding it off in Receipt Bank, pushing it across to Xero where it then becomes a bill with the receipt attached for you or your accountant to see at any time down the track.
This is great in the unlikely event of a tax audit as all of your paperwork is attached, still easy to read, not in a shoebox or filed somewhere else.
Check out how easy receipt bank is to use: https://share.vidyard.com/watch/YSoapa5fneMtmfRCKxZaBA?
We prefer to use Receipt Bank and the good news is it is is included in our set monthly bookkeeping fee packages. We do all of the setting up for you and send you the links to get started.
Tradie Bookkeeping Services Sydney
General everyday bookkeeping coding off and reconciling your transactions
Gathering of paperwork using Receipt Bank, get rid of all those bits of paper everywhere
Accounts receivable so you know who owes you money
Accounts payable so you know who you owe money to
Current financial information and reports so you understand how your business is performing
Assistance with budgeting and cash flow
Customisation of your Xero quote or template so you are not having to double up
Full BAS reconciliation, preparation and lodgement taking advantage of our four week time extension to lodge and pay
Xero Setup and Xero Training for Tradies
We can set you up on Xero accounting software so that you can start taking control of your bookkeeping so you aren't staying up late after a hard day on the tools. We know how hard tradesmen work.
We set up Xero from the beginning, show you the back end of Xero and give you training and support until you are confident to take over.
If you prefer, we can take care of all your bookkeeping and BAS requirements.
You may be pleasantly surprised at our set monthly package pricing, we do the books whilst you concentrate on what you do best, being a good tradie.
Fixed Price Bookkeeping Packages for Tradies
We can take care of all of your bookkeeping and BAS starting from as little as $99 per month plus we will make sure everything is ready for your accountant or tax agent at year end.
Cloud Software and Xero Add Ons

for Tradies
Job Management and Quoting Software for Tradesmen
Do you need software to manage your jobs? Our tradies use Harvest, Tradify and ServiceM8. You may want to check them out to see if one of them is better suited to your needs. These all integrate with your Xero accounting software.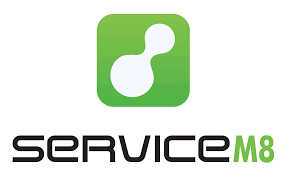 Receipt Bank

– Dext for Tradesmen
You will be surprised how easy the whole Xero bookkeeping process can be. We use Receipt Bank or Dext so you can take a quick photo on your phone or email through any bills or receipts for us to process and attach to your transactions in Xero.
We will set Dext up for you and send you the instructions so you can be using it easily in no time.
Best of all, we include Dext as part of your set monthly fee bookkeeping package.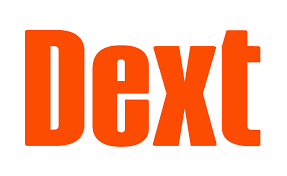 Contact Us Now
We offer a free no obligation 15 minute telephone consultation to discuss your requirements.