Chatswood Bookkeeper and BAS Agent
If your business is located in Chatswood and you are looking for an experienced and reliable Xero bookkeeper and BAS Agent, then we can assist you. We can take care of all your bookkeeping, payroll, STP and BAS requirements so you can concentrate on running and growing your business in Chatswood.
We work remotely from our office located in Belrose and currently assist clients all over Sydney, the Northern Beaches and North Shore including Chatswood, Roseville and Lane Cove.
We offer a personalized bookkeeping service tailored specifically to your business needs and requirements.
We prefer Xero accounting software. We assist many clients in various industries with their bookkeeping using Xero. We are very experienced Xero users so there is not a lot that we do not know about Xero and using it the most efficient way for your business. We also keep up to date by attending ongoing training events and webinars.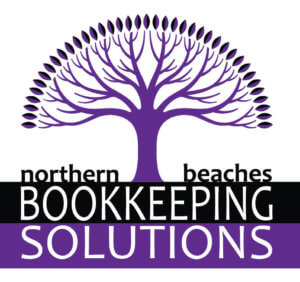 Regular everyday Chatswood Bookkeeping:
We use Receipt Bank or Hubdoc which is a Xero add on which allows you to take a photo of a receipt for your purchase and hit save. We take care of the rest. Receipt Bank has revolutionised our bookkeeping service and the way we collect paperwork from our clients. If you are still having to collate your paperwork to give to your current bookkeeper so they can prepare your BAS, they are not doing you any favours. We do everything from there.

This is great in the unlikely event of a tax audit as all of your paperwork is attached to a bill transaction in Xero, it is still easy to read, not in a shoebox or filed somewhere else.

We will match up and reconcile all of your transactions on a regular basis. You won't need to try to remember what a transaction was for months down the track.

We will prepare your Income Activity Statements or Business Activity Statements well before the due date so you know way beforehand what you will need to pay when your BAS is due.

If you are on our BAS or IAS listing, we pride ourselves on getting them in on time so you don't get any ATO penalties or fines.

We can assist with your accounts payables if needed so you know who you owe money too and can prioritise.

We can assist with your trade debtors too if you have outstanding customer invoices, sometimes a quick phone call is all that is needed.
Cashflow and Budgeting for your Chatswood Business
Where did all your money go? Didn't you make a large net profit showing on your Profit & Loss statement? We can show you where all of your money went so you can work on your cashflow and budgeting for future GST and tax liabilities.
Payroll, Superannuation & STP
We can assist with setting up new employees in your Chatswood business, assisting you with your employer obligations, running your payroll, setting up your superannuation for easy superstream compliant payment and getting set up for Single Touch Payroll so you can file your STP pay events as per ATO compliance requirements.
So, if you are looking for a professional and experienced Chatswood bookkeeper give us a call today so we can discuss how we can assist you.
We offer a free no obligation consultation.