We can help with Catch Up Bookkeeping or Rescue Work.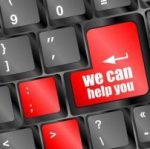 Need help in a hurry?
We specialise in large and small bookkeeping catch up or rescue jobs for Sydney businesses.
We can catch up your bookkeeping for a couple of BAS quarters or a number of years.
Don't worry if you think you don't have all the information we need up front.
We can get started from bank statements in pdf format if that is all you have.
The sooner you gather and supply us with the information we need, the sooner we will complete your bookkeeping catch up work.
Once we get started we like to finish as soon as possible so you know the job won't drag on and on.
You will feel much better once everything is sorted out and up to date.
Our office is located in Belrose on Sydney's Northern Beaches however we use cloud based software so we can assist with your bookkeeping or catch up work anywhere in Sydney or within Australia.
Free No Obligation Consultation
We offer a free no obligation 15 minute telephone consultation to discuss your requirements.