Xero Payroll Setup and Xero Payroll Training Specialists in Sydney's Northern Beaches
Looking for a Xero expert to set up your Xero payroll and provide Xero payroll training for your Sydney Northern Beaches business.
For most small business, xero payroll setup is a bit of a nightmare, there is so much paperwork and compliance involved. We can assist with setting up your payroll right from the beginning, running payruns, setting up your superannuation and filing your STP pay events easily.
We can provide you with our new employee pack to you so you can make sure you have all of the necessary information from your employees and point you in the right direction for the correct award to pay them under.
We can either run your pays for you or check that your pays have been run correctly and answer any questions you may have.
We can also assist with superannuation and single touch payroll.
Xero Setup and Xero Payroll Training includes:
Payroll Settings
Set up your back end organisational payroll settings in Xero

Set up pay calendars

Set up pay items

Set up earnings rates

Set up superannuation

Set up leave entitlements

Set up Single Touch Payroll or STP
Adding Employees
Set up a new employee, enter their personal information
Set up their tax obligations correctly
File their TFN declaration directly to the ATO through Xero
Set up leave entitlements
Invite your employees into Xero Me so they can enter their own leave.
Set up your employee's pay template so it is easy to process your payrun
Leave Entitlements
Understand how leave entitlements are set up in Xero.
What are your employee's entitlements if they are casual, permanent part time or full time employees.
Learn how to enter leave requests, approve or reject leave requests entered in directly by your employees.
Check that the leave is accruing correctly.
Timesheets
Understand how timesheets work in Xero.
Set up timesheets for your employees so they can enter their own times on their smart phone for you to approve.
Learn how to reject an incorrect timesheet and create a new one.
Learn how timesheets feed into your Xero payrun
Running a payrun
Run a scheduled payrun using the employee templates or timesheets
Check that the leave is accruing correctly on the payrun
Post your payrun in Xero
Send out payslips to your employees
File your payrun to the ATO using Single Touch Payroll
Run an unscheduled payrun when you have missed somebody or need to amend a payrun that has already been filed to the ATO under Single Touch Payroll and it can't be amended
Learn how to reconcile the wages run and the wages paid and how it all works in your Xero accounts.
Payroll Reporting
View a wide range of payroll reports to get valuable information
Run a payroll activity report
Run a leave transaction report
Run superannuation reports
Run a report to check that you have paid your employees correctly
Export payroll reports into Excel or print them out to pdf
Payroll Obligations
Understand your payroll obligations
Learn where to find the award and classification you need to pay your employees under
Know what paperwork you need to have and to keep for seven years
Understand the security needed for TFN declarations and employee's personal information
Understand how PAYG withheld from employee's pays needs to be paid to the tax office
Understand your superannuation liabilities
Set up the easiest way to pay funds to various superfunds for your employees
Learn about STP finalisation which replaces the need for group certificates or payment summaries
Single Touch Payroll – Xero Payroll Only Option
Xero have introduced a payroll only option if you are running your accounts on another system but need to be STP compliant. You can pay $10 a month for this Xero subscription for up to 4 employees. We have helped set this up for two businesses in the last couple of days. Please contact us if you would like some assistance. You can check out this plan at the following link:
https://www.xero.com/au/pricing/plan-details/#payroll-only
Coralie Downie – Qualified Xero Trainer and Certified Xero Advisor
All of our Xero Payroll Training is provided by Coralie Downie.
Coralie is a very experienced, qualified bookkeeper who runs her Northern Beaches Bookkeeping Solutions business out of Belrose on the Northern Beaches.
Coralie is a registered BAS agent so she understands payroll, Single Touch Payroll (STP), GST and your bookkeeping and accounting requirements.
Coralie is a Xero Certified Advisor and her business currently holds Xero Gold Partner status due to the number of clients who are using Xero and the number of years' experience working with Xero accounting software.
Coralie is also an ex Tafe teacher with experience teaching MYOB and Microsoft Office Products,
As an ex Tafe teacher, Coralie holds Cert IV in Training & Assessment. This is the highest vocational course available for anyone wishing to provide training services within their organisation.
Coralie understands the needs of her students and the different learning styles and tailors her Xero Payroll Training to the individual/s on the day.
Consult your HR Human Resource Expert for more information
We can set up your Xero Payroll with information provided however our expertise does not include the following services, you should consult your HR Consultant or Accountant/Tax Agent for assistance if needed.
• Determining pay rates
• Interpreting Awards or determining which Awards apply
• Advising on workplace agreements
• Advising on worker entitlements whether they be contained in a written agreement or mandated by Fair Work Australia
• Fringe Benefits calculations
• Novated lease-related calculations
• Pastoral and religious bodies requirements
• Completion of Employment Separation Certificates (although we may provide the calculations, clients complete the form)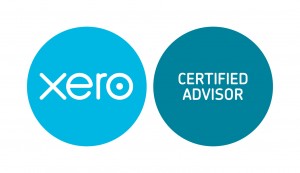 Not using Xero accounting software yet?
Xero is our preferred software because we think it is the most user friendly.
Web based so you can use it anywhere
You can use Xero on a number of portable devices
All updates are automatic
No need to downloaded software
Integrate payment services easily
Remind clients of overdue invoices automatically
Send out statements to overdue clients easily
Easy access for employees to track their time and jobs
Automatic superannuation availability
Single Touch Payroll all taken care of
Xero may not be suitable for everyone but it will be for most small businesses. Give us a call or contact us via our email to discuss if it is right for you.
Our clients include builders, electricians, plumbers, roofers, tilers, all sorts of tradies, doctors, dentists, dog groomers, photographers, event organisers and many others. Some are quite small businesses and some are quite large. Some have no employees and some have quite a few. We do already help a couple of small businesses in the Chatswood area.
You can find out more about Pricing Plans here for your business
If you need assistance setting up a new datafile or would like to convert over to Xero from another accounting software, we can help.
Check out our special offer below on setting up a new Xero file or Xero Health Check where we check over your setup.
Xero Setup Special Offer
We are currently offering a discount on our setup session plus 50% off your monthly Xero subscription for up to 5 months.
Free No Obligation Consultation
We offer a free no obligation 15 minute telephone consultation to discuss your requirements.
Our Service Area
We work remotely from our office in Belrose and provide bookkeeping services to all areas of Sydney, especially the Northern Beaches including Belrose, Frenchs Forest, Chatswood, Cromer, Dee Why, Brookvale, Mona Vale, Collaroy, Avalon, Manly, Newport, Forestville, Fairlight, Killarney, Narrabeen, Warriewood, Allambie, Terrey Hills, Warriewood, Roseville and Curl Curl.
Useful Employee & Payroll Resources
TFN Declaration –TFN_declaration_form_N3092
Super Choice Form – Super Choice Form
New Employment Standards – National Employment Standards – Fair Work Ombudsman May 2019
Employee Records and Pay Slips Fact Sheet – Fair Work Ombusdman – http://www.fairwork.gov.au/resources/fact-sheets/employer-obligations/pages/employee-records-and-pay-slips-fact-sheet.aspx
Pay Check Plus – Fairwork Ombudsman – https://calculate.fairwork.gov.au/FindYourAward
Tax Withheld Calculator – http://www.ato.gov.au/businesses/content.aspx?doc=/content/33268.htm
http://www.fairwork.gov.au – The Fair Work Ombudsman – A great site for Small Business
New Employees and PAYG – https://www.ato.gov.au/Business/PAYG-withholding/
Single Touch Payroll – https://www.ato.gov.au/Business/Single-Touch-Payroll