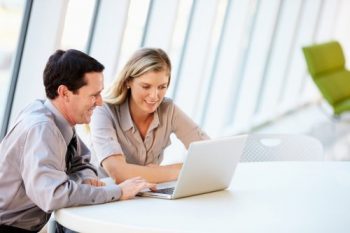 Xero Bookkeeping Services
Xero Bookkeeping services, setup and support for small businesses on the North Shore and Northern Beaches of Sydney.
Our experienced local bookkeepers provide set price, stress-free bookkeeping services using Xero accounting software, Dext (Receipt Bank) and other cloud based online software to make your life easier so you can get on with running your business.
We can help with the following bookkeeping services:
New business bookkeeping system Implementation including Xero setup, training and basic bookkeeping procedures and best practice guidelines
Xero conversions from another software with training and support
Regular bookkeeping and BAS, payroll and superannuation, where we take care of everything for you whilst you concentrate on running your business
Catch Ups and Tidy Ups if you are a little behind or your books are in a bit of a mess
Supervisory bookkeeping & BAS if you want to do part of the bookkeeping yourself but just want assurance that your BAS figures are correct before we prepare and lodge your BAS letting you take advantage of our four week extension to lodge and pay
What is bookkeeping?
Bookkeeping involves recording and classifying all the financial transactions in your business. It is keeping track of what your business spends and what your business receives. It gives you an understanding of how your business is performing on a current basis, not eighteen months down the track when you visit your accountant to have your year end income tax return prepared.
Bookkeepers can assist with the following:
Aged payables or creditors
Aged receivables or debtors
Contractor and Supplier Payments

Bank Reconciliations

Payroll
Single Touch Payroll
Superannuation
Business Activity Statements (BAS)
Income Activity Statements (IAS)
Financial Reporting
Annual Taxable Payments Report
Cashflow and Budgeting
Why is Bookkeeping Important?
An accurate, well-kept set of books is a great start to running a successful business.
You can check that you're making more money than you're spending.
You'll have reliable financial information for planning and budgeting decisions.
You can see if a cash crunch is coming and take steps to avoid it, by watching when you need to pay suppliers, and when you can expect payment from customers.
You're more likely to find incorrect payments (or even fraud) that might cost you money.
You can complete accurate tax returns.
Having your financial information organised makes it easier for you to work with other parties such as lenders, investors, and accountants.
Why choose Northern Beaches Bookkeeping Solutions?
Experienced bookkeepers
Local bookkeepers
Xero Gold Partner and Certified Xero Advisors
Registered BAS agents
Qualified trainers
We have current knowledge with continuing professional education
Up to date with current technology
We love bookkeeping
Bookkeeping costs are a tax deduction
You will have less stress
You can concentrate on running your business
All of your compliance will be up to date
We are a small local team of dedicated, reliable bookkeepers
Your information is kept safe because we do not outsource overseas
Our office is local so it is convenient for you to pop in to drop off paperwork or have a chat
Xero Certified Bookkeepers

How much does a bookkeeper cost?
Set Price Xero Bookkeeping Packages
We prefer to offer fixed price Xero bookkeeping packages for small business on the North Shore and Northern Beaches of Sydney so you don't get any nasty surprises.
We do not quote an hourly rate, we prefer to focus on the whole service package.
Our fixed fee pricing is based on the number of transactions processed per month plus various other requirements particular to your business needs.
For small sole traders who provide us with the information we need in a timely manner, use Dext regularly, have minimum transactions, quarterly BAS, one bank account, no employees or payroll and no TPAR (taxable payments report) our rates start at $249 plus GST per month.
Additional services, Xero training and assistance either via email or telephone may be charged separately.
Cloud-based Bookkeeping makes it easy
Our Bookkeepers use Cloud Based software like Xero, Dext and Emails to save you time, energy and costs. It also means we can assist remotely anywhere in Sydney or Australia. We are cloud bookkeeping specialists and do not offer on-site bookkeeping services at this point in time.
Have you heard of Dext?
Dext is included free of charge as part of our set monthly bookkeeping packages
We recommend using Dext to keep track of your day to day paperwork and receipts. It is so easy to use and we provide a Dext subscription to all of our regular clients to save time, money and energy.
You will be surprised how easy the whole Xero bookkeeping process can be. We use Receipt Bank or Dext so you can take a quick photo on your phone or email through any bills or receipts for us to process and attach to your transactions in Xero.
We will set Dext up for you and send you the instructions so you can be using it easily in no time.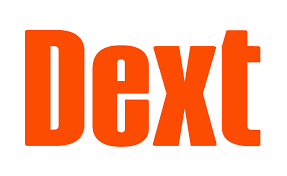 How do you get started?
Free No-Obligation Consultation
We offer a free no-obligation consultation to discuss your individual requirements.
Give Us a Call Now
Request a Free Quotation
Send Us an Email