Xero Bookkeeping Services Sydney
Experienced Bookkeepers & BAS Agents specialising in Xero
All of your bookkeeping & BAS taken care of using cloud based Xero accounting software by a Xero Gold Partner and Xero Certified Sydney Bookkeeper.
We specialise in Xero accounting software as we started using Xero many years ago after one of our clients wanted us to use Xero for their accounts. From there we have become Xero Gold Partners and Xero Certified Bookkeepers and prefer to use Xero as our main accounting software. Being a Xero Gold Partner means we have many clients using Xero in various industries and having used Xero for so long, there is not a lot that we do not know about Xero and using it the most efficient way for your Sydney business. We also attend various ongoing training events and webinars to keep our Xero Certification up to date.
More than just a Bookkeeper
We are not just bookkeepers these days, there is more to bookkeeping than entering numerous transactions on a daily basis. With the introduction of Xero accounting software, Receipt Bank and Hubdoc, we are able to take care of all of your bookkeeping tasks more easily and within a quicker time-frame. This gives us more time to check your accounting transactions and ask you about anything that looks out of place. We can also advise on better ways of handling your cashflow, budgeting, paperwork, payroll, superannuation and Single Touch Payroll.
Having a bookkeeper like us proficient in accounting skills is so important, we can produce and interpret various financial reports for your business through-out the year and let you know what needs changing way before your accountant or tax agent prepares your year end tax returns. Having everything in order for your accountant or tax agent for year end should minimise the time required by them to make any necessary adjustments before completing your returns and should result in lower accounting fees for you.
Regular Xero Bookkeeping Services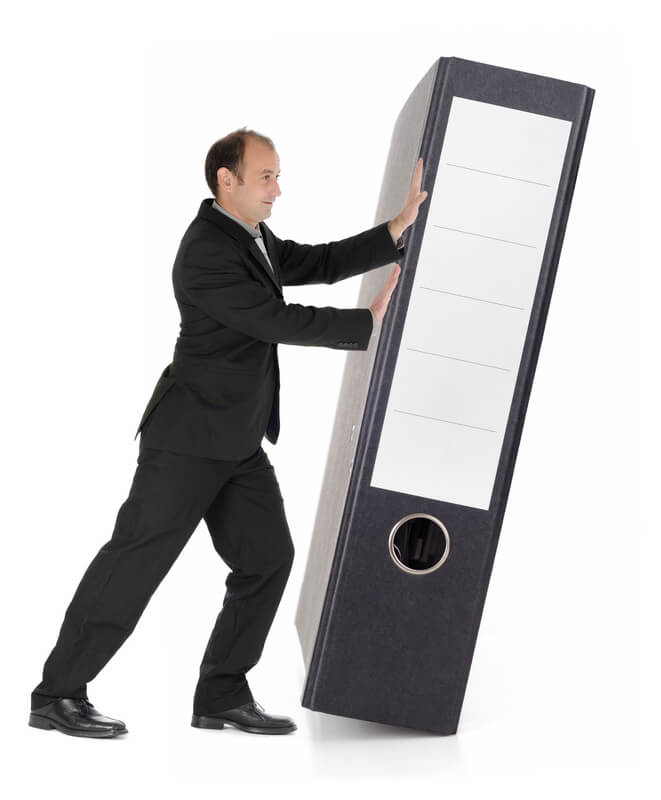 First up, we set you up on either Receipt Bank or Hubdoc which is a fantastic Xero add on which allows you to take a photo of a receipt for some materials or supplies you have just purchased, you don't need to write in what it is for or which bank account you have used to pay for it, then you hit the upload button. From there, we do all of the processing from coding it off in Receipt Bank or Hubdoc, pushing it across to Xero where it then becomes a bill with the receipt attached for you or your accountant to see at any time down the track. This is great in the unlikely event of a tax audit as all of your paperwork is attached, still easy to read, not in a shoebox or filed somewhere else.
We will code off, match up and reconcile all of your transactions on a regular basis so we don't have to ask you about a transaction that is old that you may have trouble remembering what it was exactly for.
We will prepare your monthly or quarterly Income Activity Statements or Business Activity Statements well before the due date so you have a bit of a heads up about the amount you will need to pay.
If you are on our BAS or IAS listing, we will follow you up as much as humanly possible to get your BAS or IAS in on time, we do not want any of our clients being hit with large ATO late lodgement penalties and fines.
We can assist with your accounts payables if needed, this is where Receipt Bank and Hubdoc really assist small and medium sized businesses with understanding who they owe money to at any point in time.
We can assist with your accounts receivables too if you have a few outstanding customer invoices, sometimes it just takes a quick phone call from an outside party to get the wheels in motion and payment received.
Cashflow and Budgeting
Does your Profit & Loss statement show a great net profit at the end of the period but you don't have any money in the bank and you are wondering where it has all gone? We can show you in real terms your statement of cash in and cash out and exactly where your money has been used. Then, we can advise on budgeting techniques for the future so you are prepared for that next BAS or IAS or year end income tax bill. We work closely with your accountant to make sure you do not receive a big unexpected tax bill at year end, it is always better to pay smaller amounts throughout the year to assist with your cashflow and budgeting.
Payroll, Superannuation & STP
We can assist with setting up new employees, assisting you with understanding your employer obligations, running your payroll, paying superannuation and getting set up for Single Touch Payroll so you can file your STP pay events as per the new ATO compliance requirements.
We can do as little or as much as you need.
A good Sydney bookkeeper will add value to your Sydney, Nothern Beaches or North Shore business allowing you to concentrate on your business.
We offer set monthly tailored bookkeeping packages from as little as $199 a month designed for your business needs and budget so you won't get any nasty surprises at the end of the quarter.
Set fee Xero bookkeeping packages starting from $199 plus GST a month:
processing all transactions
use of receipt bank to gather paperwork
bank reconciliations
BAS reconciliation
preparation of BAS – Business Activity Statement
lodgement of BAS through our BAS agent portal
Profit & Loss & Financial Statements
Budgeting & Cashflow
a four week time extension to lodge and pay
liaising with your accountant
providing information to your accountant for year end tax
dealing with the ATO on your behalf
unlimited telephone and email support
saving you money by making sure your BAS and IAS are lodged on time preventing any fines or penalties
If you have employees, your package may also include:
reconciliation of payroll
reconciliation of superannuation
assistance in locating the correct award for your employees
entering new employees into Xero
running regular pays if required
emailing out payslips to your employees
preparation and lodgement of IAS – Income Activity Statements
preparation of year end payment summaries
lodgement of empdupe file or payroll information to the ATO
Bookkeeping Setup Services for New Business using Xero Accounting Software
We can setup your new business on Xero accounting software and give you some tips on how you should manage your accounts on an ongoing basis.
Catch-up or Rescue Xero Bookkeeping Services
We can assist if your accounts are in a bit of a mess and you need some catch up work completed quickly. We know the ATO give out deadlines and that is usually a bit of a struggle for most businesses still trying to carry on business as usual whilst trying to catch up on their bookkeeping.
All catch up work is on a prepaid basis in blocks of 5 or 10 hours depending on the estimated time involved. We will provide an estimate but do not give out definitive quotes for any catch up work as we do not know what we will find once we get started.
Supervisory Xero Bookkeeper Services & BAS
We can review your bookkeeping and accounts at the end of the quarter, complete our full BAS reconciliation to make sure you are claiming all the GST you are entitled to, give you feedback and a little training if necessary before preparing and lodging your BAS through our BAS agent portal letting you take advantage of our four week time extension to lodge and pay.
Why Choose Northern Beaches Bookkeeping Solutions as your new Sydney Xero Bookkeeper?
Very experienced bookkeepers in all industries
Registered BAS Agents with qualifications and professional indemnity insurance
Xero Gold Partners, Certified Xero Bookkeepers, Advisors and Xero Champions
Qualified bookkeepers with current certificates
Ex bank tellers so you know we like to balance it all up
Small, local business with a reliable team to assist you