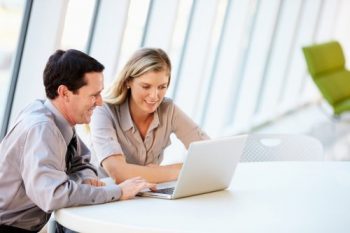 Bookkeeping Services
Looking for an experienced Xero bookkeeper to provide Bookkeeping services, help and support for your Northern Beaches or greater Sydney based business?
Our local bookkeepers provide Xero bookkeeping services using Xero accounting software, Dext (Receipt Bank) and other cloud based online software to businesses on the Northern Beaches and right across the greater Sydney region.
Our Xero Bookkeepers based on Sydney's Northern Beaches can provide the following Bookkeeping Services working remotely anywhere in Sydney
Initial Bookkeeping and Xero System Set Up for new businesses with Basic Bookkeeping Instructions
Xero conversions from another software
Regular Bookkeeping, BAS, Payroll and Superannuation, where we take care of everything for you (our most popular service)
Catch Ups and Tidy Ups if you are a little behind or your books are in a bit of a mess
Supervisory Bookkeeping & BAS if you want to do part of the bookkeeping yourself but just want assurance that your BAS figures are correct
We can take care of all your everyday bookkeeping, catch you up if you are behind or provide guidance and support if you prefer to take care of the day to day bookkeeping and coding yourself.
With our set price bookkeeping packages, you will be matched with an experienced bookkeeper and account manager so you will always have the one point of contact.
Let us take the stress out of your Xero bookkeeping and accounting processes.
We are local Sydney bookkeepers based in Belrose on Sydney's Northern Beaches.
We prefer to offer fixed price bookkeeping packages or set fee bookkeeping to assist with cashflow and to give you peace of mind that all of your bookkeeping and ATO compliance is taken care of whilst you concentrate on your business.

Set Price, Fixed Fee Bookkeeping Packages for Small Business.
What does this mean for you?
The biggest issue with hourly billing is you have no idea how much the job will be until the bill is received.
We don't think that is fair on you. As a courtesy to you, we think you deserve to know in advance how much the job will cost and what it entails.
As a modern & progressive firm we have moved all of our engagements to a fixed price agreement model.
We mutually agree on a fixed monthly fee and review our position in three months' time to make sure it is feasible for both parties.
Our pricing starts from $199 plus GST per month for a basic small business with a limited number of transactions, no employees, quarterly BAS and monthly coding and reconciliations. All of our packages are tailored to your specific requirements and include our Dext subscription, telephone and email support and liaising with your accountant at year end.
Cloud Based Bookkeeping Services for the Greater Sydney Region
Our Bookkeepers use Cloud Based software like Xero, Dext and Emails to save you time, energy and costs. It also means we can assist remotely anywhere in Sydney or Australia. We are cloud bookkeeping specialists and do not offer on-site bookkeeping services at this point in time.
Dext Subscription – Included in our set monthly bookkeeping packages
We recommend using Dext to keep track of your day to day paperwork and receipts. It is so easy to use and we provide a Dext subscription to all of our regular clients to save time, money and energy.
You will be surprised how easy the whole Xero bookkeeping process can be. We use Receipt Bank or Dext so you can take a quick photo on your phone or email through any bills or receipts for us to process and attach to your transactions in Xero.
We will set Dext up for you and send you the instructions so you can be using it easily in no time.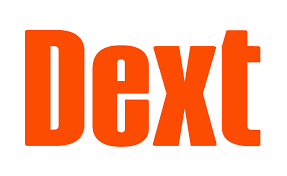 Xero Bookkeeping Services, BAS, Payroll & Superannuation – Local Sydney Bookkeepers
Total Xero bookkeeping services, BAS, Payroll & Superannuation – we take care of everything – as little or as much as you need at the moment in your business journey.
Contractors, Suppliers & Creditors Paperwork & Payments
You provide your paperwork to us using our easy to use Dext (Receipt Bank) method
All you have to do is take a photo of a receipt on your phone and we do the rest.
Or you forward on any emails with bills attached to a specific email we set up for you.
This provides you with a good history of your suppliers and payments at any time
You have the paperwork attached to your payments if you need them for a tax audit down the track
Let us match your payments out of the bank to your bills in the system
We can pay your bills if required or set up a batch payment for you to upload to the bank
Send out remittance advices to your suppliers
We can monitor your accounts payable so you know who you owe money to
Sales, Customers & Debtors
Customise your Xero quote and Xero invoice template, add your important details like your bank info and logo
Match up your payments coming into your bank account against your outstanding debtors or customer's invoices
Monitor your accounts receivable so you know who owes you money
Follow up on outstanding debtors by setting up automatic email reminders or send out monthly statements on your behalf
Bank Reconciliations
We will code off and reconcile your Xero bank feed transactions
Complete bank reconciliations on a regular basis
Balance your bank feed in Xero to your actual bank accounts
We make sure you have no missing transactions which you can claim for
We make sure you have no doubled up or missing transactions which are costing you money
Don't think your bank balance is correct in Xero as the bank feeds are not always accurate
Payroll and Superannuation
Let us help setting up your payroll and superannuation in Xero
We can assist with finding the correct award and classification for your employees so you pay them the right amount
We can run your payruns on a weekly, fortnightly or monthly basis and email out payslips to your employees and provide an aba file for your bank for an easy payment option
File your pay event using Single Touch Payroll
Calculate the superannuation, set up the payment for you to authorise and remind you when it is due or remains unpaid
Business Activity Statements (BAS) and Income Activity Statements (IAS)
We complete our full BAS reconciliation at the end of each quarter
Prepare and lodge your Business Activity Statement (BAS) either monthly or quarterly – this is your GST return including PAYG and income tax instalment if applicable
Prepare and lodge your monthly Income Activity Statement (IAS) – this is your payroll and PAYG withheld from employees return.
You get the advantage of our four week time extension to lodge and pay each BAS
Financial Reporting
We provide you with c

urrent financial information and reports so you understand how your business is performing

including your Profit & Loss statement and current Balance Sheet
Annual Taxable Payments Report
We can prepare and lodge your annual Taxable Payments Report to the ATO if you are in the applicable industries and you pay sub contractors or subbies throughout the year
Cashflow and Budgeting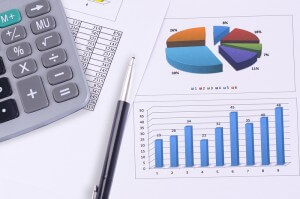 Do you want to know where all of your money goes?
Are you wondering what happened to that net profit figure if it is not in the bank account?
Are you always having trouble finding the money to pay your BAS or year end tax?
It is not always an option to put money aside money but it would be a good idea to at least understand how to calculate the figure needed.
If you are a new business, we will explain about how the GST, BAS and tax works so you won't get caught out in your first year of trading with a huge debt.
Financial Year End
We make sure everything is ready for your accountant/tax agent at year end so you are not rushing around trying to get everything in order for your annual tax returns
Year End Accounting & Tax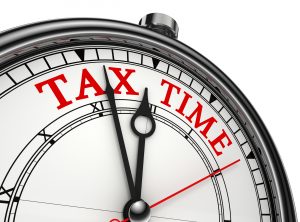 As local Sydney Xero bookkeepers, we work in partnership with your current accountant/tax agent.
It is a good idea to have two sets of eyes on your accounts
We can recommend an accountant/tax agent if you do not currently have one or are looking for a new one.
We do not receive any commission for our recommendation.
Their advice and guidance throughout the year is invaluable.
Free No-Obligation Consultation
An Easy On-boarding Process – Get started now!
We offer a free no obligation 15 minute telephone consultation to discuss your requirements.
It is simple after that, we access your current Xero file or set you up a new Xero file.
We send you some paperwork to fill in and sign and then we start taking care of your bookkeeping, BAS and payroll.