Xero Training Northern Beaches Sydney
We offer Xero training courses and One On One Xero Training by a Xero Gold Partner, Xero Expert & Ex Tafe teacher to suit your individual requirements. Our office is located in Belrose on Sydney's Northern Beaches however we can assist using Zoom software to any suburb in the Sydney region.
One on One Xero Training
We offer one on one Xero training and Xero support by a Gold Xero Partner and ex TAFE teacher so you can get up and running on Xero in no time plus have the advantage of ongoing support and assistance as needed. We are Gold Xero partners and certified Xero bookkeepers so we know Xero inside and out.
We provide a two hour one on one Xero training session in our office in Belrose on Sydney's Northern Beaches. The Xero training is tailored towards your business and the questions you want answered. We allow up to two people to attend this Xero training session as sometimes it is preferable to bring a friend or colleague along.
Call now on 0423 879 056 or click here to email us
Virtual Xero Training
If it is inconvenient to travel to Belrose on Sydney's Northern Beaches, we do offer virtual Xero training through Zoom.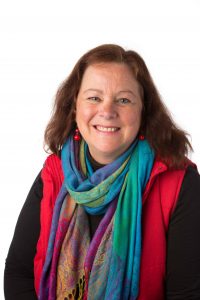 Ex Tafe Teacher – Xero Trainer Sydney
Xero Training is provided by Coralie, a very experienced and qualified bookkeeper and an ex Tafe teacher who has a Cert IV in Training & Assessment. She understands the needs of students and the different ways that students learn and tailors her training to the individual/s on the day.
Xero Training for Employment
Xero is a practical program that is best learnt by using it for your own business, however, we can also teach you as an individual if you are looking at updating your skills to assist with better employment opportunities. You may like to search for Xero courses at your local community college if price is an issue for you. Our training is geared towards businesses who need to use Xero for their business so our training fees are just part of doing business and are also a tax deduction for them.
Xero Training Courses Northern Beaches Sydney
We can provide a full day or 4 hour Sydney Xero training course for your staff should you require it. Minimum numbers apply. We can tailor the Xero training to your needs and staff numbers. You can attend other full day Xero training courses in Sydney, the North Shore or Northern Beaches where you work on the demo company in Xero but because it is not really based on your business specifically, you will probably not remember as much as you wished.
Please contact us to discuss your requirements and pricing options
Call now on 0423 879 056 or click here to email us
What does your Xero Training include:
an introduction to the back end setup of your Xero datafile including the organisational settings, financial settings, chart of accounts, etc – this forms part of our initial Xero setup which is usually the first step for new Xero users or if you have been using Xero for a while, it is included in our Xero Health Check
if you have been using Xero for a while, have your specific questions answered
customise your invoice or quote to suit your business requirements
customise your default email templates to save yourself time and look professional
code off and reconcile your transactions coming in on the bank feed in Xero
set up bank rules for the bank feeds to save time on coding
accept credit card payments from your customers
keep track of who owes you money at any point in time so you can follow them up
learn what to do with all those receipts and bills you have accumulated over the years
keep track of who you owe money to at any point in time so you can understand your cashflow position
learn about your chart of accounts so you know what an asset or liability is and what it means to your business
learn about the importance of your Gross Profit
understand what a Profit & Loss statement is and the importance of this report to understand the health of your business
understand the importance of a Balance Sheet and knowing what it is actually telling you about your business
Ongoing Telephone & Email Support
We provide ongoing telephone & email support if needed after your Xero training session or Xero training course with us. Limits apply.