Xero Setup Sydney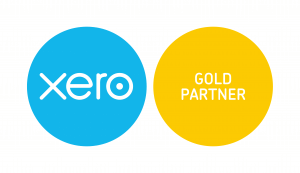 Get Xero Setup Right from the Beginning
We provide a full Xero Setup service for your new or existing business in Sydney including tips and tricks on good bookkeeping processes. Get up and running in no time. We are Gold Xero Partners and Certified Xero Advisors and Xero Certified Bookkeepers so you know you are in good hands plus we have many years of experience assisting numerous businesses in many different industries.
We complete the initial Xero datafile setup for your new business in our office in Belrose in Sydney or through a virtual process if preferred anywhere in Sydney or Australia with information provided by you during the setup process.  There is some hands on practical training during this initial setup phase, however you will mostly learn about all the back end sections of Xero so you know where to go back to if you need to. The most important part about using Xero is to make sure it is setup correctly from the beginning.
Special  Very  Limited  Offer – 6 Months Xero Subscription Free – Expires 31 August 2019 – Call Now.

Your Xero Setup includes:
New organisation on Xero with a 30 day free trial

Organisational settings

Financial settings

Chart of accounts

Invoice template including adding your logo

Email template

Bank accounts and bank feeds
We will also:
Bring in any missing transactions to date

Reconcile your bank accounts to date

Cash code or set up bank rules to assist with coding

Show you some top Xero tips and tricks

Offer limited email and telephone support
Don't just use Xero, use it efficiently.
Most clients work on the program for a couple of weeks, then come back to us for a further couple of hours training and assistance and to answer any questions they may have. We offer limited email and telephone support after the initial set up process to answer your questions if you need some help. Sometimes you just want a quick answer to keep moving along. We will need to charge for telephone and email support if it is ongoing and not just a quick phone call or question.
Our set up process takes around two hours and is a set fee which will need to be prepaid to lock in your preferred  meeting time.
* Please note: this setup service is for the initial Xero setup, unfortunately, due to time constraints and a number of variables, it does not include bringing your accounts up to date and in order but we will get you on the right track to get started.